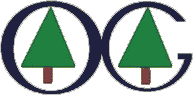 Olsen & Guerra Lumber Company
P. O. Box 111247
Houston, TX 77293
281-449-0191 Fax 281-449-4020

joguerra@olsenguerra.com

dan@hrdanielguerra.com
Street Address:
5200 Cedar Hill
Houston, TX 77093
---
Products Sold
---
Dimension Lumber Our lumber inventory consists of Yellow Pine, Douglas Fir, Spruce Pine Fir. Sizes that we carry range from 1x4 to 12x12 green yellow pine. The grades in stock are primarily #2 kiln dry lumber.
Creosote Lumber Inventory of creosote lumber is in Yellow Pine with a retention of 8# per cubic foot but 12# is carried in the larger sizes like 12x12. Our sizes range from 1x6 corral boards and increase to 12x12-24'. The lengths in stock are 10', 12', 14', 16' 20' and 24' in the larger sizes. Special sizes, milling, higher grading, surfacing before treatment can be specified in creosote lumber. At customer request in placement of order, independent inspection can be provided.
CCA Lumber Copper Chromate Arsenic treated lumber is stocked in sizes starting with 1x4 and increasing to 8x8. The retention in stock is generally .40 # per cubic foot, which is for in ground contact. Higher retention for foundation grades and marine use are provided in .60# and 2.5# is available on special order. Higher retention is primarily for protection from marine borers such as Limnoria
Plywood Yellow Pine plywood inventory is available in grades CDX and increases in quality to ACX. The thickness available is from 1/4" to 3/4". Yellow Pine Plyform in 3/4" BB grade is in stock for use primerly in pouring of Concrete. The BB grade is pre oiled with form oil from the mill and also end sealed with paint to reduce water penetration and deflecting of plywood in forms while pouring concrete. Douglas Fir plywood is available in ACX and ABX grades. Higher grades of fine plywood such as Red Oak, White Oak, Birch and Mahogany are available. The cabinet grades of Oak and Birch are available on a special order basis with thickness from 1/4" to 3/4" in veneer core and in lumber core also.
Stakes Stakes are in stock from sizes from 1"x2", 2"x4", 2"x2", 1/4"x 3/4" and in species of Yellow Pine and Redwood. These stakes can be used in building forms, marking areas, and used with expansion protection. Metal stakes used with Center Strip expansion protection are in stock also.
Railroad Ties Creosote treated Railroad Ties in 6"x8"-8'6" and Switch Ties are in sizes 7"x9"- 8' through 18'. These ties are incised, seasoned hardwood ties to allow more creosote to penetrate to wood. The ties also have end plates attached to retard splitting.
Power Poles Power Poles are stocked in lengths from 20' to 120'. The poles are treated with CCA and Creosote and are held to ANSI Specs. Delivery can be from our stock or ordered from the treating plant in carload quantities. Remote location delivery can also be arranged in truckload quantities. Job delivery can be arranged at remote locations. Care must be taken to the unloading of poles to prevent breaking. Retention of treating chemical can vary as to soil conditions but stocking material is sold in #10 - #12.
Fence Post Fence Posts are available in 3"-4" x 6'6", 5"-6"x 8', and 5"-6"x 16' Creosote treated. These posts are for Farm - Ranch use, Security Protection, and decorative use. Landscape timbers are stocked also.
Excelsior A 100% pure virgin Aspen Excelsior Fiber mulch is sold in bales that contain no tar, pitch or resin. Excelsior is used to prevent land erosion, packaging, soil separation, filtering, pet bedding, and seed germination. Bound archery targets are also in stock for hunters and outdoor practice. Targets are rot and rodent resistant. Fiber expansion can be dampened after long use to bring unit back to its original strength. Targets are compressed with a full face of 36"x36"x14" and weigh approximately 145 lbs.
Piling Treated Yellow Pine Piling is sold for foundation stabilization, Vacation home foundation, Marine Dolphins, and Bulkheads. Piling can be independent inspected for retention and ANSI specs. Our area of delivery is in the Gulf Coast area. Untreated piling is sold for temporary foundation uses and high breakage probability as in marine inter coastal waterways. Marine Piers have piling driven for attaching stringers below the walk ways. Salt water immersion requires a heavy retention of #20 Creosote per cubic foot of lumber. CCA treating is also available in piling with a #2.5 lbs retention for equal protection to #20 Creosote. Square piling is sold in 6"x6" and 8"x8" sizes. Lessor retention of treatment for dry land use in #12 Creosote and .60 CCA is stocked.
Corral Boards Treated Corral Boards are stocked in C.C.A., Creosote and untreated lumber. The corral boards in stock are in 1"x6" full size and the lengths are 12' and 16'.
Railroad Crossings ENDURANCE™ Composite Railroad Crossings and Solid Timber Railroad Crossings are stocked in various track heights. Full timber crossings treated with Creosote, laminated together, end beveled, and with dome head spikes furnished are available. Our expert technical staff can assist in measuring crossings at spurs and intersecting tracks. Industrial plant crossings are also our specialty. Timbers for Flange-Guard crossings are available also. Black and galvanized dome head spikes in lengths from 11" - 14" are used in the crossings.
Concrete Forms Symons Steel-Ply Concrete forming panels are offered for rental and sale. The strongest and most precision forms since their introduction with Symon's expertise behind the sale, are still unmatched after 30 years. Steel-Ply Forms save time, save materials, with quality, consistency and safety . Symon's Wire Ties and flat ties are in stock also. Chemicals for release agents, concrete finishing, curing of the concrete construction are helpful additions for any job. Wedge and Cam-Lock systems are in rental inventory for your immediate needs in pouring concrete with the use of Plyform and job set forming.. Fasteners for this forming system are called Cam-Lock Ties. Using Stiff-back cams for 2x4 and 2x6 placement to prevent blowouts of concrete are needed in higher pours and we have them. Call for further details.
Dragline Mats Hardwood Dragline Mats in sizes to meet customer needs are made to order. Thickness of 12" for single layer bolted mats have been made along with laminated 3 layer Mud Mats in the size of 6"x 8'x16' with cable lifts. The single layer bolted mats can also have cable lifts or exposed bolt lifting capacities. The bolt nuts are countersunk for worker safety and for snug fit when laying mats side by side in a wide area. Call for price and availability for your needs.
Wedges Yellow Pine and Hardwood Wedges are made to meet your needs. Wedges are used to prevent movement in packaging and ditch shoring. Different pitch, length and width for customer needs are items to be considered when ordering. Cleats in various sizes can be made also.
Scaffold Boards Yellow Pine Dense Industrial 65 Scaffold Boards are used in industrial construction. Worker safety is very important with elevated work areas and the best materials are what Olsen & Guerra offers. Stocking sizes are in 2"x10" and 2"x12" widths. Scaffold boards can be cut to length, treated with CCA, and Plank Savers installed in the ends to make investment in scaffolding last longer. We have both surfaced and rough finish scaffold boards for your needs. Large quantities are kept in stock for immediate shipment and we have mills ready to manufacture more. The OSHA grade stamp is applied at the mill with inspection guaranteed.
Expansion Materials Asphalt impregnated fiber board in 1/2"x 4'x10' size is stocked with capabilities of cutting to desired size is our main expansion material. The specs of ASTM D 1751 are met with the fiber expansion joint. The fiber board should be installed 1/2" below the concrete surface and the joint should sealed with a suitable sealer. Special orders can be made on Asphalt Joint Filler which is also in 1/2" x 4'x10' size. Both of these expansion fillers are used primerly with concrete slab and paving. Asphalt Joint Filler must be installed 1/4" below grade to prevent extruding above grade with expansion. It does not require a joint sealer. Redwood is also a fine expansion filler and this is available in 3/4" thickness for use in paving expansion. We can cut to size and install steel headers to prevent vertical movement of concrete slabs.
Marine Plywood Marine Plywood in 3/4" AB 4'x8' has many uses for water repellent purposes. Lack on space between veneers prevents moisture from entering the plywood and causing delamination. Other thickness' are available on a special order basis. Olsen & Guerra also carries marine plywood in 3/4" x 5'x8' sizes for bus transportation floor repairs.
Nails Nails are carried in both galvanized and bright finishes. Sizes from 3 D finish to 60 D Galvanized are available. Double headed, (Scaffold Nails), spiral shanked, ringshank nails are also kept in stock. Stainless Steel nails for high corrosive areas such as cooling towers and salt laden coastal areas are also sold. Nails are sold in 50# box but smaller quantities are sold in pound denotations.
Roofing Asphalt roofing materials are carried in stock. Roofing shingles, Felt, Granulated Roll Roofing, Plastic Cement, Blind Nailing Compound, Steep Asphalt, Galvanized Roof Edge guard, Turbine Vents, Cornice Vents, and Heavyweight profile shingles are items that we specialize in. Corrugated Steel Roofing in 2 1/2" standard in 29 gauge and 31 gauge are sold for farm and ranch applications. Heavier "R" and "M" standard commercial / industrial roofing are available on a special order basis with Galvalume and baked on factory colors. Full accessories such as C channels, fasteners, continuos and circular vent are ready for repair or new installation.
Hardwood Lumber Hardwood Lumber for shoring, box tunnels, lagging, truck beds, stacking and pallets is stocked in various sizes from 12"x12" to 1"x4". Hardwood lumber can be remanufactured with our versatile resaw equipment to customer needs. Olsen & Guerra has engineered hardwood lumber products for chemical plant specifications.
Oak Lumber In uses that require stronger timbers and lumber, customers can specify Oak. It is stocked in 2"x12" 10' - 20'. This Oak is wonderful for truck bed repair and trailers. Oak is stocked full size but can be ordered in surfaced condition to a thickness of 1 1/2" thickness.
Lath Lath has many uses with industry. Some of our customers use it for spacers in painting steel. Lath can be cut to any size and made with Yellow Pine, Hardwood, and Plywood.
Steel Doors Industrial and residential Steel doors are used for increased security and high use entries. Chemical plant atmospheres are sometimes very caustic and steel doors must be replaced more often. Steel doors can be ordered with safety wire glass inserts, large sizes, vents, closers, thresholds, weather stripping and all lock hardware. Our sales personnel will measure and suggest the proper size for your needs. More and more homes are also changing to steel doors for more security. The industry has made more decorative styles available for today's home and we can order them for you.
Millwork Doors, molding, trim, wooden vents, windows, thresholds, jambs, cupolas, columns, and stairways can be ordered for any special needs. Trim and molding is sold in White Pine, Mahogany, Birch, Oak, and Plastic. Doors can have outside veneers of Birch, Mahogany, Oak, Masonite and plastic laminates of all colors made by the Fomica Corporation.. Special moldings can be made to order on jobs that require older patterns with the ordering of cutting knives at an extra charge. All inquiries are welcomed.
Floor Tile Residential and Commercial thickness of Floor tile is sold. Sizes of 12"x12" in many patterns are available along with adhesives, rubber wall trim and metal end trim. Manufactures of computer floors systems are also represented.
Adhesives Adhesives for new concrete pours, ceiling tiles, ceramic tiles, paneling, siding trim, and moldings are sold. Names such as Elmers, Borden, Henry, Five Star, Euclid, L&M, and Celicote are available.
Fasteners Bolts, Nuts, Screws, Washers, Anchors, Rod, Pins, Hardware Items, Drill Bits, Grease Fittings, All Thread Rod, and Rivets are sold. Our distributor discount enables us to be very competitive with all of your needs. Galvanized and Stainless Steel fasteners are needed for highly caustic areas and we can order them for any customer.